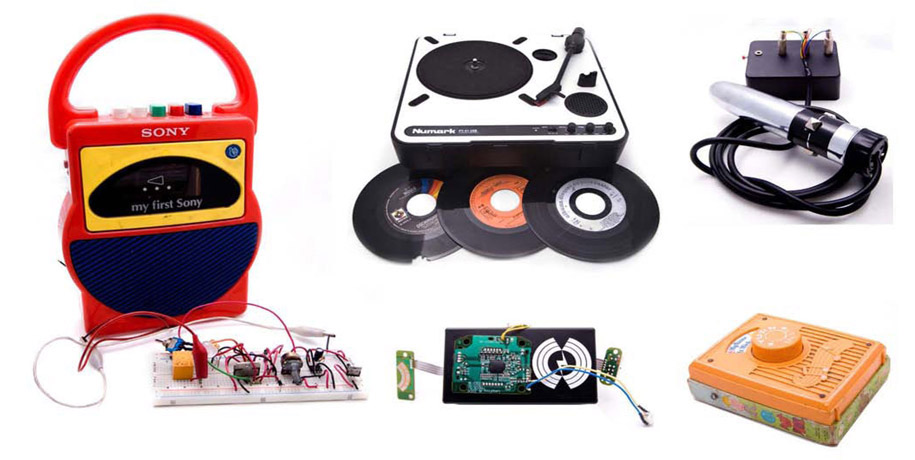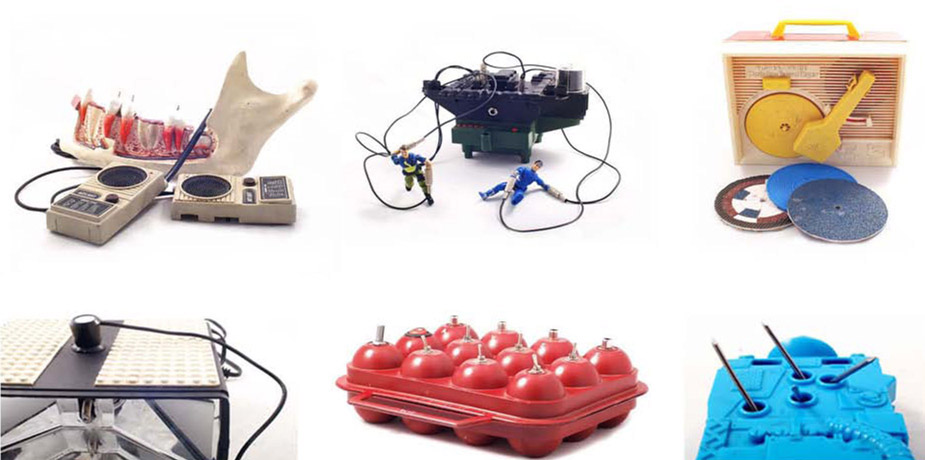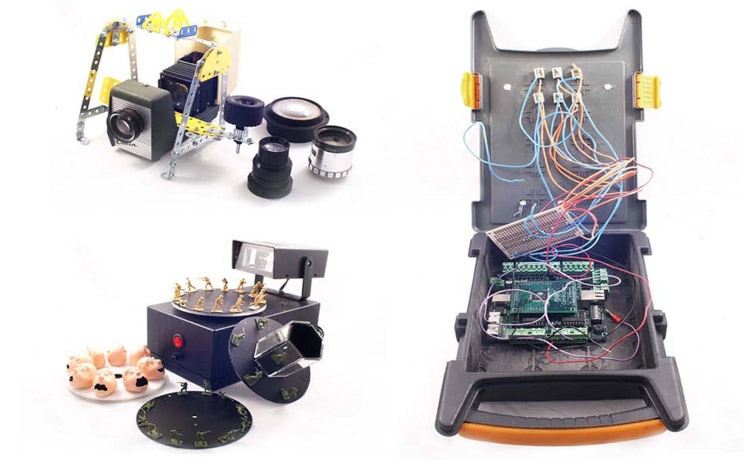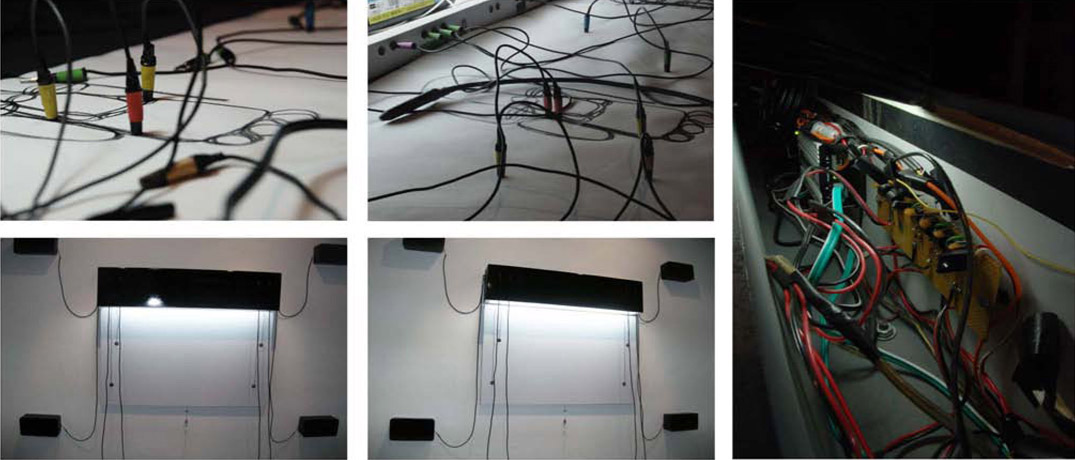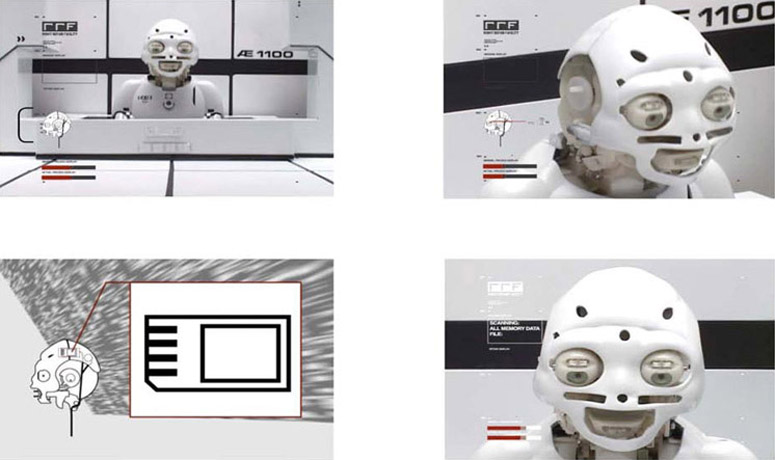 Dead Formats
Dead Formats focuses on live sound experimentation using dead recording formats such as: tapes, vinyl, 3 1/2 floppy disk, etc. Improvisation and real time audio processing are the main creative axis of the project.


KCT (Cassete)
Analog-digital interface designed with handmade electronics, hacked toys, body contacts and sensor based controllers, using teleo devices linked to a accustomomed software developed with Max/MSP.

Treelike
Vj project created in 2003. The operational system is based on old cinematographic devices and video samples controlled with Max/MSP Jitter.


HB (hard black)
as graphite conducts electricity, this can be used to produce sound by the action of drawing. The quality of the line affects the sound depending on the quentity of graphite.

RRP (Robot Repair Facility)
Short Film based on Chris Cunningham`s Second Bad Vilbel video.